From a few hours in London . . .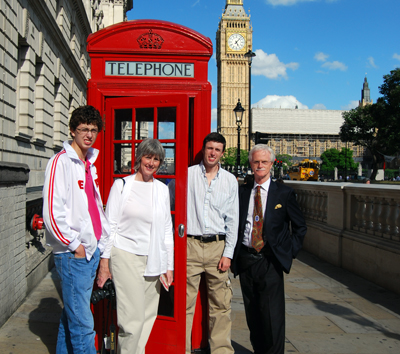 . . . to a few weeks around Britain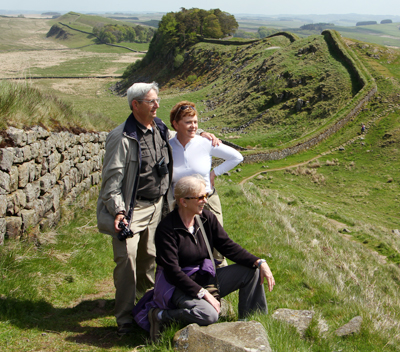 "Sightseeing without a Blue Badge guide is like watching television with the sound turned off"
What would you like to do?
(Click on the images to enlarge)
London.
A quick overview or a full day tour. As a London Blue Badge guide I am qualified to guide you inside the main sights, including Westminster Abbey, The Tower of London and St. Paul's Cathedral. Also Windsor Castle and Hampton Court Palace. See more . .

Days From London.
Further afield my qualification includes many places within a day's excursion from London. These include Bath, Stonehenge, Salisbury Cathedral, Leeds Castle, Canterbury, Oxford, The Cotswolds, Stratford Upon Avon Warwick Castle and many more. See more . .
As a Blue Badge tourist guide my entrance to places we visit is usually complimentary. I'm a cheap date.
Stop-overs or Layovers.
Are you changing flights in London? Will you have some time on your hands? You can rent an hotel room and have a sleep or you can invest your time in doing something interesting. From both Heathrow and Gatwick there are so many possibilities. I will meet you at the airport and return you there in good time for your onward flight. All you need is the time and the interest and I will do the rest.
Extended (Overnight) Tours.
Extended tours can start and finish anywhere in the country. I can organise the day to day arrangements, while you relax and enjoy the trip. I shall accompany you when visiting places of interest to help you get the most out of your visits.
Special Interests.
You can follow a theme according to your special interests. For example: Literature, Music, Gardens, Country Walks, Stately Homes, Winston Churchill, Architecture, the Invasion of Normandy, Castles, Churches, Cathedrals and Monasteries, tracing your ancestry, etc. etc.
Mobility Issues?
Modern Britain is very wheelchair-friendly – and so am I. I understand how to help you to enjoy your experience to the full, including taking my turn to push you around!!

Itinerary Planning.
I can assist with the planning of your itinerary and help you with selecting (but not booking) your accommodation.
A Comprehensive Combination.
Guide, travel director, chauffeur, secretary, personal assistant and companion. Flexible adaptable, resourceful and professional.