My 40 Seconds of Fame
I had the great pleasure of accompanying Rudy Maxa and his crew in 2008 during the making of a programme about London.
In his superbly crafted 30-minute film Rudy Maxa gives his own take on the "capital that has been leading the world for centuries". It features well-known attractions as well as some of the more unusual.
The London show is from the "Rudy Maxa's World" series released October 2010 on public television.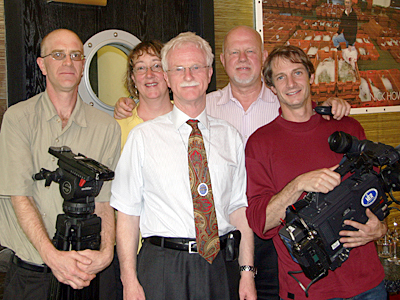 This extract is about St Paul's Cathedral. I was taken by surprise – you can tell.