These extracts are taken from letters and e-mails received from clients, both individual and corporate, who experienced my services as a guide, tour manager or travel director, including driver-guiding, coach guiding, extended touring, incentive groups and site inspections. Some names may have been withheld but all are verifiable. I never ask for comments so they are all unsolicited.
Peter, You were the absolutely perfect, quintessentially British guide for us.  We thoroughly enjoyed the knowledge you shared with us, your sense of humor, the insight to British life and your pathetic jokes!
Bill and Dana Keyes. Atlanta, Georgia.
In the summer of 2018 you guided us through the Cotswolds, Kent and London.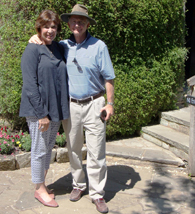 We visited Hidcote, Sissinghurst Castle and Great Dixter gardens. We also toured Blenheim, Chartwell and Hever Castle.  It was a marvelous experience and one that Cheryl and I cherish more with the passage of time. We really appreciated your patience, humor, knowledge and high level of service.  Thanks again for making our trip to the U.K. special.
Bill and Cheryl Brenton. Roanoke, Va
And Peter, OMG What a typical English born and bred gentleman perfectly dressed and right on time. Just like in the movies. He was sooooo cool. Knowledgeable on every topic, and he went thru several subjects. A day long tour thru London to Highclere Castle and worth every penny or shilling "as they say". One of the reasons we want to visit London again is because of Peter. We will never visit England without booking a tour and will schedule around his availably. He's that good…
Mark & Pam Stephens
Thank you again for a lovely tour through part of your country. We both enjoyed it a (BUNCH) great deal. (including) playing stump the driver and asking a million questions about this and that. If any of our friends are heading over your way in the future we will certainly encourage them to contact you.  . . a happy, funny, grumpy, knowledgeable, flexible and always outstanding person.
Cindy and John Nixon
Malia is still telling everyone she sees about the wonderful trip, and Jane Austen and the Phantom of the Opera are her two favorite experiences. You made our visit a splendid one and we are so grateful for all you were able to show her about her favorite author. She felt included and not a child hanging out with adults. Your planning was perfect and to my surprise she saved up every small detail of lunch at the Pump Room and is in awe of knowing it was likely her heroine was actually there. I especially appreciate your willingness to answer my many questions about your country and its customs and politics. That learning experience was one of my favorite memories
.
James & Susan Little.
I want to thank you so very much for the perfect tour of London. You are extremely knowledgable. It was fabulous to be able to sit back, relax and know we were in wonderful hands. And I LOVE your car!!!! What a BIG difference it made in being able to enjoy all the sights.
Melissa Jones. San Diego, California.
How can we express our thanks to you for the wonderful trip we have experienced over the last 17 days.  Your professional approach to taking care of us  was outstanding .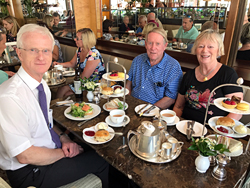 You are an excellent driver, patient and share your amazing knowledge and history of your beautiful country. We loved your stories, music and the research you put into our travels.  In other words, we have felt so privileged to have had you as our guide and you have made this a magical experience for us both.
Jean and Peter Lewis , Auckland, New Zealand.
Peter, you made my mum's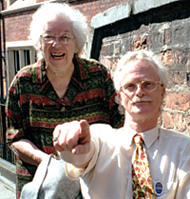 dream trip come true and I will forever thank you. Your manners, so gentle, and so efficient.
Nancy Talley, Massachusetts.
First of all, let me say thank you for making our visit to London more memorable than I thought possible!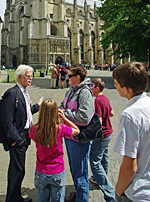 It has been over three month since our two days with you and you still rank as a highlight of the trip. Your knowledge concerning the sites we visited (Stonehenge, Bath, Canterbury, and Leeds Castle) was outstanding and the insight you gave us into life in England was invaluable. When planning this trip, I did not realize you were an attraction, or "site" to see, but when I ask the kids what their favorite part of our London trip was they always mention you. We were truly fortunate to spend a few days with you and when we return to the London area we will certainly look for your services again!
Mark Sowell, Nacogdoches, Texas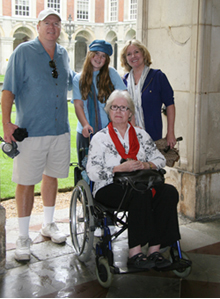 Thanks so much for a truly wonderful day. I couldn't imagine a more wonderful guide than yourself. You were friendly, patient, intuitive, funny and also very knowledgeable about the history of what we were seeing. Your care for our handicapped mother was truly exceptional – I think she wanted to leave with you rather than put up with us for the remainder of the trip! P.S. My family wants to adopt you.
Dr. MikeThompson and Family Santa Barbara, Ca, USA
We all fell in love with our guide/driver Peter Jamieson.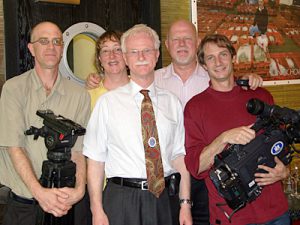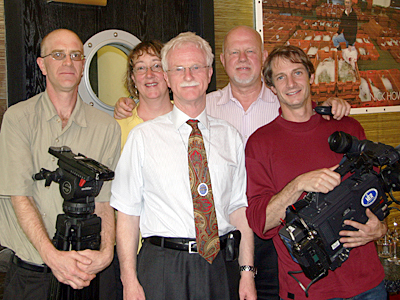 I can't begin to say how much we enjoyed his company and his wit and how hard he worked to accommodate our every need. We have had guides all over the world but Peter was special – for his encyclopaedic knowledge as well as his ability to get us where we needed to go. Might we take him with us on all our shoots???
Susan McNally, Writer/Producer/Director, Rudy Maxa's World.